Bell Packaging in the News
Bell Packaging has been in the news lately. It has received high praise from plumbing supplies manufacturer, Rothenberger.
They are one of the leading manufacturers of blazing torches and their Super Fire 2 Soldering and Blazing Torch is a best seller. It markets the torch in 19 countries which include locations in Europe, Asia, America, Australia and Africa.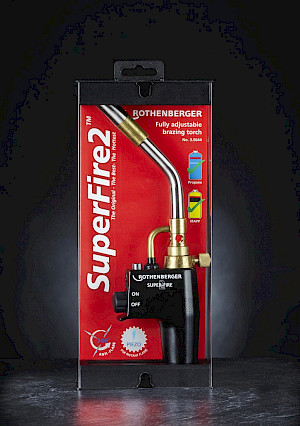 Rothenberger chose to work with Bell Packaging to produce a new transparent box for their product. They wanted an attractive design that was strong and practical. Bell Packaging was able to recommend their PET Jetran® tube and Jetlok® plastic end caps which provide strength and functionality while using recycled materials.
The design featured a transparent PET tube with the unique Jetlok® end cap. The self locking cap doesn't need to be secured to the PET tube with staples, adhesive or rivets.
The top cap also features a handy hanger which makes storing and displaying the product much easier. Once the box is opened it can be used as a stand for the torch.
The tubes are made using polyethylene Terephthalate, which is better known as PET. This PET material is made up of 70% post consumer waste and doesn't contain any toxic materials which effect the ozone layer. It is strong, durable and 100% recyclable.
It's a popular material with many high street brands who are keen to use a recycled material. It's both attractive and functional which was exactly what Rothberger were looking for.
Bell Packaging has a strong commitment to caring for the environment and they use recycled materials whenever possible. Their Jetlok® range can be supplied in biodegradable versions. This means that within a period of 1 to 5 years the plastic is not a part of the waste on a landfill site.
If you would like more information about Bell Packaging, use the form on the website to get in touch or give us a call on +44 01582 459292.