More useful information about Plastic Packaging!
Plastic is a widely used material in the manufacture of packaging and there are a number of positives to consider when using it:
Plastic saves approximately seven times the amount of greenhouse gas emissions throughout its life cycle than is emitted during the production phase. This is because the material is both lightweight and is also the best way to store perishables and packaged foods and to avoid food waste.
On average, between 15 and 20% of material used in car construction are plastics and this helps to save approximately 5% in emissions when compared to alternative materials.
Like for like, plastic packaging weighs only 10% of traditional packaging such as glass and this helps reduce emissions during considerably.
If materials other than plastic were used to preserve food and beverages the number of truck journeys required to transport these products within the EU could increase by up to 50%
We live in a world where we all want to focus on using eco-friendly products and practices and make a concerted effort to ensure that they reduce their carbon footprint on our planet.
We at Bell Packaging are highly focused on providing clients the best products, while considering the environment.
Retran® is our unique solution and is available now with the following benefits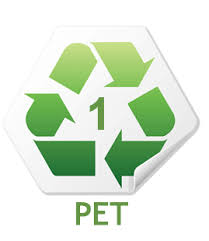 Retran® is produced utilising a special PET film that is made from up to 70% post-consumer waste- this is sourced from redundant drink bottles.
The bottles are collected and sorted, and then cleaned and processed into small PET flakes.
These flakes are converted into a film to make Retran®.
Only high-quality pet bottles from various approved sources are utilised in making Retran®, which gives it a crystal clear transparency.
We are also able to mark Retran® with the PET logo which enables the end user to identify this plastic and recycle it accordingly.
We can also manufacture Retran® packaging in a RC-accredited facility making it suitable for direct contact with food products.
For any more information about our recycled, recyclable environmentally-friendly packaging products, feel free to contact Bell Packaging with your requirement today at + 44 (0)1582 459292. You can also email info@bellpackaging.com.