Retran® Complies With New Government Environmental Legislation
In the October budget, Chancellor Philip Hammond announced the introduction of a tax on plastic packaging that uses less than 30% recycled content. The new Retran® product supplied by Bell has a 70% recycled content which more than satisfies the planned legislation. This material is used to produce Retran® tubing, PET folding cartons, clampacks and formed inserts.
Retran® is ideally suited to present giftware, confectionery, stationary and DIY products and for direct food applications the Retran® is produced in a BRC accredited facility.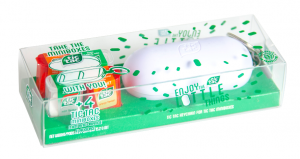 Commenting on this Government initiative, Managing Director Peter Lennie stated "Bell are delighted with the announcement from the Chancellor in last months' budget. Everyone in the packaging industry is working very hard to provide more environmental solutions and it is vital that we work closely with the High Street and public to remove any plastic that does not have a recycled content and cannot be recycled.
"So much of the plastic packaging we see in the shops at Christmas is imported and often suppliers from China and the Far East cannot provide certification of where, how, or sometimes what, the material is made from. Remember we have been told that 90% of the plastic waste in the Oceans comes from Africa and the Far East so let's do our bit to stop it."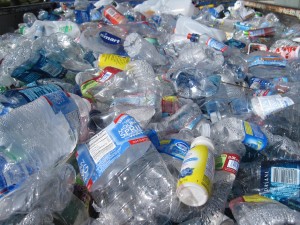 "In simple terms Retran® is manufactured in the UK using Polymer that is made from rubbish – that is used plastic fizzy drinks bottles like lemonade, cola or energy drinks that are collected, cleaned, chipped and then processed into polymer granules that make the core of the film used to make Retran®.
"To ensure the surface of the film is clean and suitable for direct food contact or pharmaceutical applications, a thin layer of virgin PET Polymer is applied to the surface which provides an excellent surface if the Retran® is being printed.
"Laboratory trials confirm the performance of the film is comparable with virgin grades of PET Box making film and the finished Retran® product has been trialled extensively with our major clients throughout Europe.
"The finished design has a very high clarity, it folds easily and can be recycled. In simple terms, it is the perfect solution for anyone wanting visual display in today's retail or commercial environments. To date over 60% of our customers has switched from the traditional PVC/PET films into the new recycled Retran® format.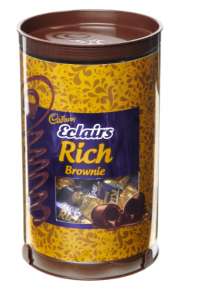 "We have introduced this to the major retailers who are very excited about the product – UK Plastics companies are leading the world in recycling initiatives so rather than criticize and ban plastics let's embrace the new technologies and educate the rest of the world on how to dispose of packaging responsibly, then recycle and re-use."
Bell are working on exciting new developments for Retran® which includes increased recycled content and material identification so the public knows the product can be recycled, and local councils can identify the product through normal kerb collection channels.
Retran® can be supplied plain or printed using flexographic, rotogravure or the traditional hot foil or screen processes.
Retran® is available in a standard range so great prices with no tooling or origination costs. Many of the standard sizes are kept in stock so delivery times are really quick. Commenting on this Mr Lennie advised "We hold a minimum of 30 tonnes of raw material ready for immediate conversion – we operate the world's largest production of tubes for presentation packaging so can process small and large requirements with very fast delivery to meet client's requirements"
Bell are one of Europe's leading suppliers of Retail promotional and presentation packaging. Exporting to over 20 countries Bell are based in Luton where they provide a free design and consultancy service.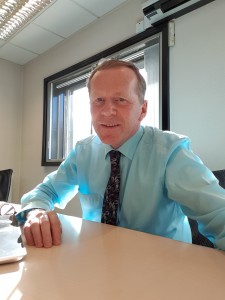 For samples and information please contact the Bell offices on + 44(0)1582 459292.