The materials we use and our commitment to the Environment
At Bell Packaging, we provide our customers with the quality and service that their brands expect.
This means innovative product design, excellent customer service and the conscious use of environmentally friendly materials.
That's why most of our products including tubes, boxes and cartons are made using the following materials: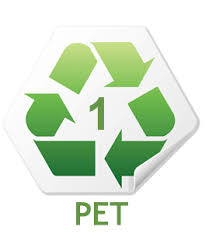 Polyethylene Terephthalate (PET)PET
We often recommend PET for products which need packaging that's strong – Being a polyester the material is tough but also glass clear offering excellent protection and visibility of your product at point of sale.
PET doesn't contain any fluorochlorohydrocarbons which attack the ozone layer or heavy metals which are toxic.
This means that PET packaging can be used for direct food contact and it can be recycled numerous times.
Available in Virgin and recycled grades our PET materials contain up to 70% of post consumer waste ie soda bottles and sandwich packs but without the loss of clarity and strength – Both grades can also be printed and foil blocked as required.
This material is often specified by the High Street retailers including Marks & Spencer and John Lewis.
Polypropylene (PP)
Polypropylene is a softer material than PET and is often the choice for packaging for cosmetic and personal care products.
Like PET it is suitable for direct food contact,  can be recycled and doesn't contain any chlorine.
PP is available in a wide range of colours and finishes and can also be printed and foil blocked as required.
Biodegradable & Board Materials 
We also use PP and Polyethylene to produce injection moulded end caps including our patented Jetlok® design – These can also be supplied in Biodegradable versions that ensure that the caps will degrade in a period of 1-5 years which compares favourably with plastic carrier bags that can take 20-80 years!
With our extended range now including board cartons and tubes we ensure that all the materials used for these have accreditation which ensures they have been sourced in an environmentally friendly, socially responsible and economically viable way.
Todays consumers are more aware of the environment than ever before and like to buy products that have been packaged using environmentally friendly materials. You can trust Bell Packaging to be aware of these needs and be able to develop and supply the right packaging in the right material to suit today's environmental needs.
If you would like to know more about our transparent packaging, please contact our sales team by using the form on our website or by giving us a call on +44 (0)1582 459 292